07 Mar

Promoting Innovation in Healthcare

The healthcare world, especially the medical devices industry, is currently undergoing a major process of transformation. Artificial intelligence, robotics and digital health are just a few of the many topics that are becoming increasingly significant in medicine.

Particularly in Israel, innovations in the health sector are currently booming. With over 1,400 life science companies, the so-called Startup Nation is the world's leading country when it comes to medical device patents. Israeli Startups are constantly working on new technologies and innovations to revolutionize the healthcare sector.

Be sure to join Harel Gadot (MEDX Ventures Group), Chen Levin (XACT Robotics) and Shai Policker (MEDX XELERATOR LP) as they talk about medical innovations and discuss the future of medical robotics and the importance of innovation in healthcare.

Thursday, March 28th, 2019, 6:00 pm

LANSKY, GANZGER + partner (LGP), Biberstraße 5, 6th floor, 1010 Wien

Please RSVP by March 26th, 2019

Welcoming Speech:

Dr. Julia Andras, Managing Partner LGP and General Secretary AICC

Keynote Speech:

Harel Gadot – "Surgical Robotics 5.0 – The Future of Healthcare"

Presentations:

Chen Levin – "Democratizing Interventional Procedures"

Shai Policker – "Incubating Transformational Medical Devices"

Q&A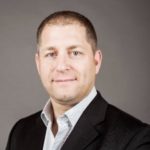 Harel is a seasoned executive and entrepreneur in the health care space, with an extensive and proven track record. Harel brings over 19 years of experience in leadership positions in the corporate world as well as the start-up sector, including the United States, Europe and Israel. Harel founded MEDX Ventures Group in 2010, a unique investment and management firm, and serves as its Company Group Chairman.
Harel serves as the CEO, President & Chairman of Microbot Medical Inc. (NASDAQ: MBOT), where he co-founded the company in 2011 and led it through its successful listing on NASDAQ in 2016. He is also the founder and Chairman of XACT Robotics Ltd., a promising early stage medical robotics venture, and the founder and Chairman of MEDX Xelerator LP, a government supported medical devices incubator in Israel, with a partnership between MEDX Ventures Group, Boston Scientific Corporation, Intellectual Ventures and Sheba Medical Center. Until 2013, Harel served on the board of directors at ConTIPI Ltd., and played an instrumental role in its commercial efforts, resulting in its acquisition by Kimberly Clark Corporation.
Until 2010, Harel served as a Worldwide Group Marketing Director at Johnson & Johnson (Ethicon Inc., Somerville NJ), overseeing the company's global strategic marketing. Prior to this, he was the Regional Marketing Manager at Johnson & Johnson (Ethicon Inc., Paris, France), responsible for the strategic marketing for Europe, Middle East and Africa. During his tenure, both companies enjoyed continuous growth in revenues and new product launches (both from internal R&D and M&A). Prior to this, Harel held several management positions in marketing and sales at Johnson & Johnson Medical Israel.
Harel is a guest speaker for management and innovation courses at leading universities in the United States and Israel, including the Technion – Israel Institute of Technology. Harel holds a Bachelor of Science (BS) from Siena College (USA) and a Master in Business Administration (MBA) from Manchester University (UK).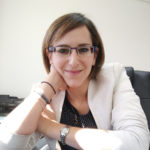 Chen is a seasoned leader in the healthcare space with vast experience in management and operational positions. Throughout her career, Chen contributed to and played an instrumental part of the Israeli biomed industry's continuous growth.
Prior to leading XACT™, Chen served as the Executive Director of BioJerusalem, an initiative of the Prime Minister's Office of the government of Israel to foster the biomed industry in Jerusalem, where she established numerous ventures and collaborations. Before BioJerusalem, Chen served as the CEO of Biomagnesium Systems Ltd., a medical device incubator company. Prior to this, Chen played a key role in the establishment of BioLineRx, Israel's first Biomed Incubator (now a TASE publically traded company).
Chen started her career in policy research, helping shape important government biomed industry support schemes. Chen is a member of the founding and steering committee of Women in the Life Sciences Organization (WLSO) in Israel.
Chen holds a BA degree in International relations and an MBA in finance, both from the Hebrew University of Jerusalem.
In the last 20 years, Shai has been leading development and commercialization of innovative medical devices for various indications such as heart failure, metabolic and GI diseases. Most recently he has been the Chief Operating Officer of EndoStim Inc. that developed a neurostimulator for treating GERD. Previously he held the positions of VP Business Development at MetaCure Inc. and VP R&D at Impulse Dynamics Ltd. Shai is an inventor of 36 issued patents, he holds a B.Sc. in Electrical Engineering from the Technion and an MBA from Columbia University.
Shai holds a B.Sc. in Electrical Engineering from the Technion and an MBA from Columbia University.